Our Products
Amellar GIS: Tax Mapping
Easy to Use Tools
Tax Mapping feature provides powerful and precise engineering-quality digital base maps. From the base maps, users can utilize their existing collection of technical descriptions to automatically generate their first digital tax maps, or update existing tax maps.
System in Action
City Government of Dagupan
The City Government of Dagupan easily converted their technical descriptions into digital data tax maps for the entire City. The encoding facility is so simple and user-friendly that there is no need for users to have any technical or engineering background. Amellar GIS also comes with a tool allowing users to correct irregularities of the parcels due to erroneous data, which are sometimes caused by typographical errors.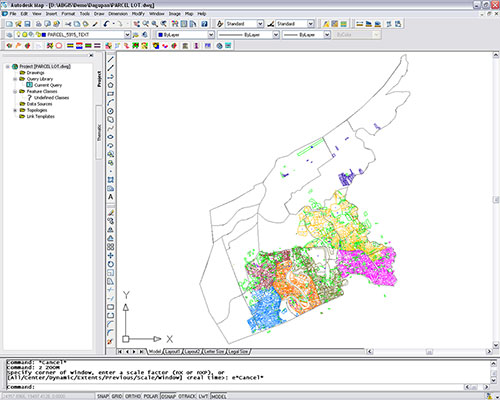 Dagupan City's digital tax maps generated utilizing Amellar GIS' customized utility for digital parcel mapping.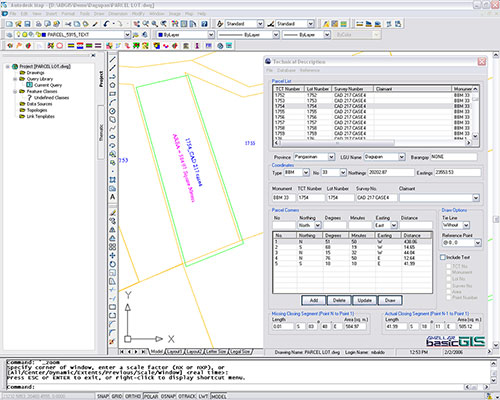 Parcel Mapping Tool for generating parcel boundaries based on the encoded technical descriptions.
City Government of Tacurong
The City Government of Tacurong used Amellar GIS to generate its city boundaries. This enabled the City to discover errors such as openings or non-closures in the technical descriptions of their actual boundaries. Amellar GIS tools allowed them to correct these errors.
Through Amellar GIS, Tacurong was able to digitize scanned maps and overlay them on manual cadastral maps. This process allowed them to consolidate and generate the City's digital tax maps with minimal supervision from Amellar's technical support team.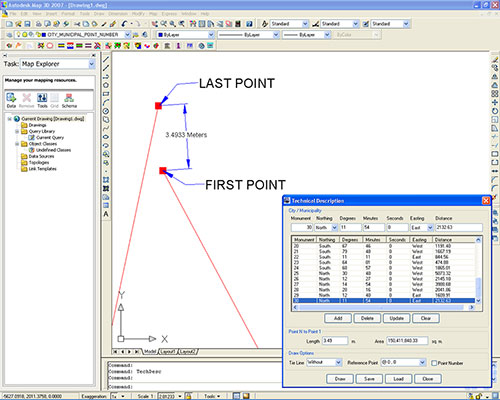 Tacurong City's digital boundary. The image shows the accuracy of the digital boundary that Amellar GIS can generate by displaying possible error (non-closure) between the first and last point with practical solutions also provided by Amellar GIS.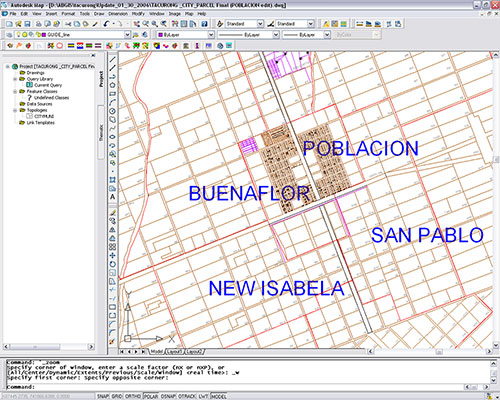 Tacurong City's poblacion area with all the digital parcels generated from the easy-to-use tool for parcel mapping provided by Amellar GIS.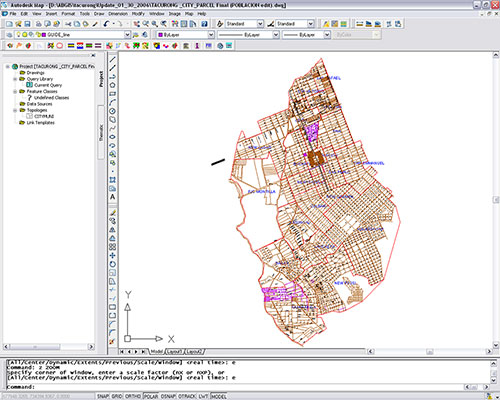 The whole digital parcel map of Tacurong City. All parcel boundaries were generated utilizing the city's scanned map and the customized tools of Amellar GIS.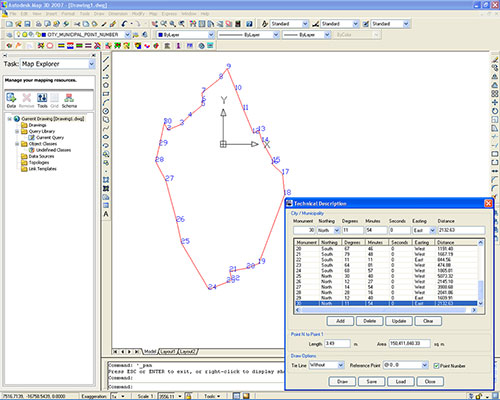 Tacurong City's digital boundary with node numbers generated from the city's official technical descriptions.