Amellar proudly congratulates Engr. Gregorio Monreal, Tagaytay's City Assessor, and Ms. Elvira Reyes, City Treasurer, for receiving awards for excellence in revenue generation from the Bureau of Local Government and Finance. Besting 13 other cities in the CALABARZON Region, Engr. Monreal received the accolade of having the "Highest Percentage Increase in the Total Taxable Assessed Value for CY 2011″, while Ms. Reyes was commended for having the "Highest Efficiency in the Collection of Real Property Taxes and in surpassing the CY 2011 Revenue Collection Targets from Business Tax and Economic Enterprises".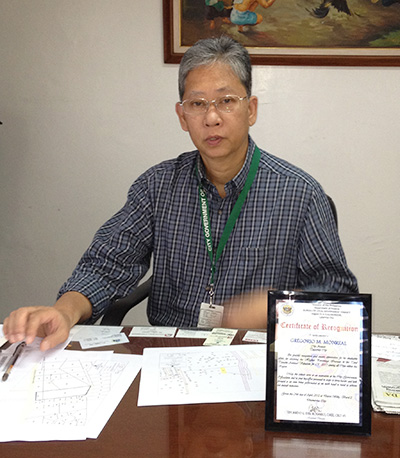 To receive an award for doing one's job over and above its requirements is honorable indeed but what makes these awards extra praiseworthy is the fact that real property and business taxes are revenues that are locally-sourced and also one of the most administratively burdensome to maintain and collect; yet, Tagaytay City continues to assert its fiscal independence and surpasses the hurdles of administering these taxes through excellent leadership and by maximizing available information and communication technologies (ICT).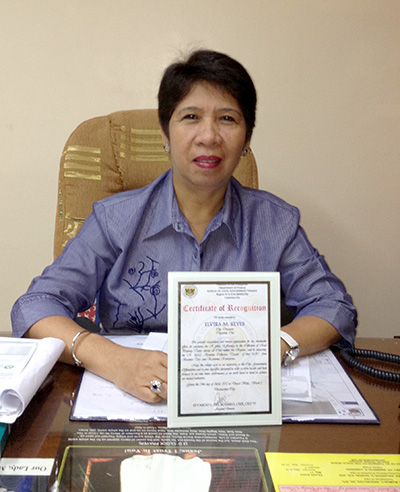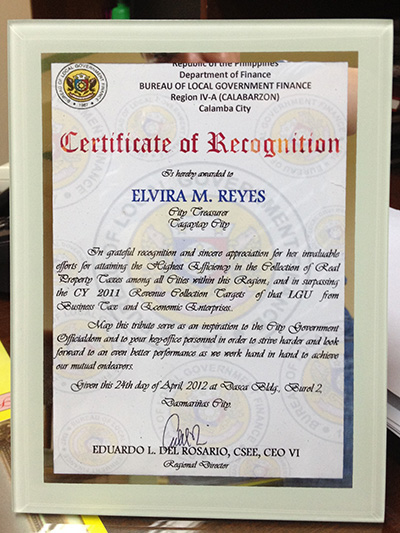 Amellar is honored to be Tagaytay City's partner in revenue generation for over a decade now, providing computerized solutions for its real property tax administration, business permits and licensing, and miscellaneous collections.
Again, we would like to extend a big and hearty congratulations to Engr. Monreal and Ms. Reyes!