On 11/10/11 and 11/11/11 – auspicious dates for most – Amellar Solutions were in Calamba City again to conduct training for the City's Task Force who will handle business mapping. A total of 40 participants participated in the Training which was held at the CTMO Conference Room.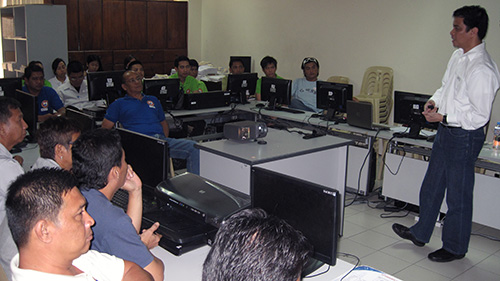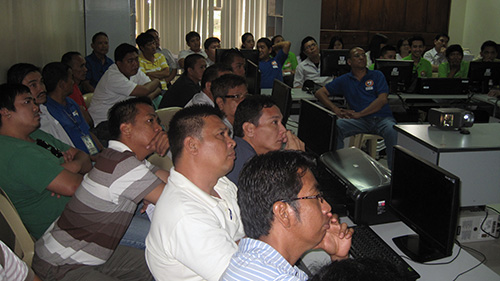 Participants came from three offices – the Business Permits and Tricycle Franchising Office, City Treasury Management Office, and the MRES Encoding Team. Amellar facilitated lectures and group activities to get the participants ready for their business mapping tasks, i.e., conducting of field work to identify location of businesses, verification or update of business information, and plotting them in the Amellar GIS© and BPLS© Applications.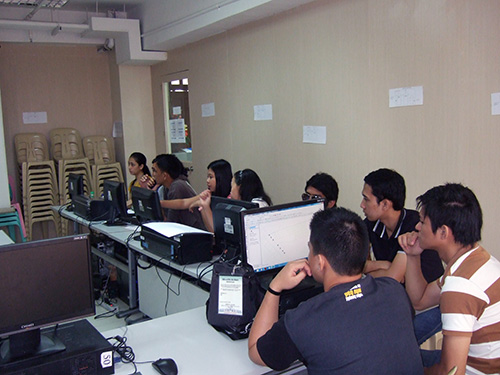 The City of Calamba and Amellar have high hopes for the business mapping survey activity. Through it, the following may be discovered, which may mean additional revenues for the City:
Properties declared as residential but in actual, are used for commercial purposes;
Under-declared businesses;
Undeclared businesses;
Businesses who re-opens their businesses under a new name to avoid paying delinquencies under the old business;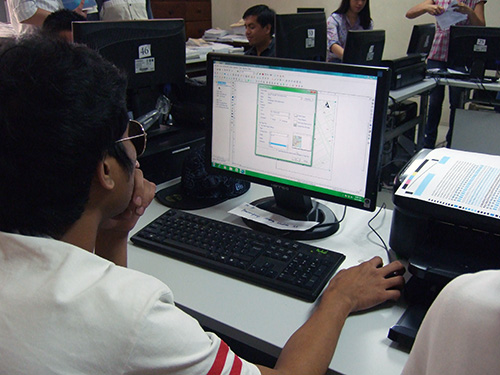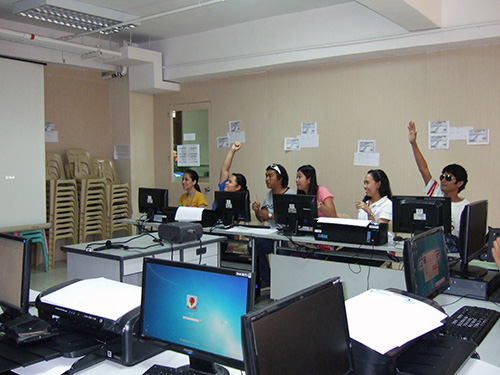 This activity, like the dates which the Training fell on, will prove to be auspicious indeed!
Training Participants:
Trainers: Cris Padilla Tagle, Chief Technology Officer; Allan L. Javier, Software Development Department Manager; Rachel M. Calixto, Sr. Software Engineer; Rhed R. Uriarte, Sr. Software Engineer; Rogelio Betito, Sr. Software Engineer; Tricia A. Oriel, Principal Partner Support Analyst; Cristina D. Boneo, Partner Support Assistant
Trainees:
BPTFO: Alonzo, Ibrahmin; Amorosa, Genaro; Apigo, Pablo; Burce, Ricardo Jr.; Burgos, Policarpio; Domingo, Manuel; Hernandez, Danilo; Ibañez, Reynaldo; Lara, Raymond; Malolos, Lito; Maraña, Librado; Mendigo, Fidelito; Mortell, Jaime; Mosqueda, Ruel; Palupit, Toto; Ramos, Cresencia; Rimas, Mario; Tolentino, Reymon; Yedra, Ryan
CTMO: Azucena, Francisco; Caraniwan, Jose Rommel; Cervantes, Kerry; Condino, Joselito; Cruz, Ramon; De Lima, Lloyd; Legan, Jose Dondon; Manaig, Ginto; Patiga, Ritchie; Silva, Von Ryan; Toquero, Jervis
MRES Encoding Team: Aldave, Rheenhard; Ang, Jose Marr; Bascon, Ma. Teresa Consuelo; Burgos, Julius; Cena, Michael Allen; Dalisay, Mark; Dela Cruz, Cherie; Lirio, Shirley; Llamas, Marvin; Merida, Jennifer