After almost 10 years in operation, the City of Urdaneta decided to upgrade its 1999-vintage Amellar RPTA (CLI version) to the newest Amellar RPTA GUI-version in Linux/Oracle platforms.  The project was awarded in May 2009, and also involves the migration of the existing RPTA Informix-based database to Oracle. The project is scheduled for turnover in September 2009.
To start the project, a kick-off meeting was held with the City officers and staff where Amellar gave a brief overview of the Project, including the objectives, deliverables, timeline of implementation, and action plan.  Amellar also demonstrated the major features of the upgraded RPTA system, and held a series of focus group discussions with officials and users from the offices of the City Treasurer and City Assessor from May 21 to 22, 2009. The purpose of the FGDs was to have an in-depth assessment of Urdaneta's RPT operations, processes, policies, and practices, which in turn served as guide and inputs in the customization of the RPT software, and formulation of recommendations for the streamlining and reengineering of the online assessment and collection processes.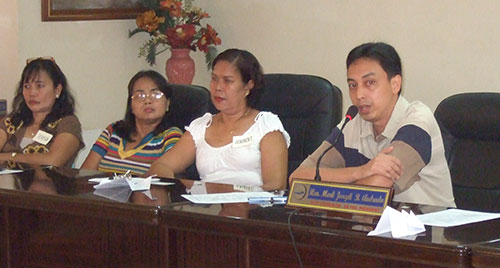 Amellar presented the Inception Report in June 2009, which highlights the policy issues that need to be resolved by the City, and the related requirements to ensure a proper and timely implementation of the project.  The Inception Report also contains the recommended action plan to encode and update the manually transacted records.  After the City adopted the action plan, Amellar conducted a 3-day training for designated staff from the CTO and CAO on data encoding and cleansing procedures.
In July to August 2009, the CTO and CAO staff successfully completed the Users Training for both the RPTA Assessment and RPTA Collection modules.  The training included lectures, hands-on exercises, and simulation sessions on the various features of the Amellar RPTA system.  The intensive training enable users to be more competent and confident in using the updated RPTA system, and help Amellar to identify further adjustments prior to the actual online implementation.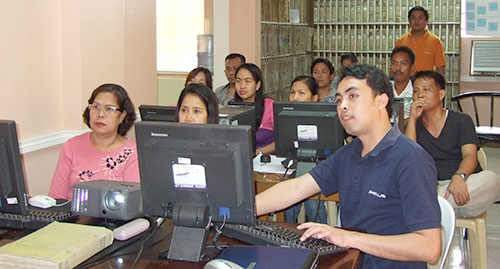 On August 19, 2009, the upgraded RPTA system was successfully launched by Urdaneta City.  The training for the system administrators is scheduled in October 2009, and Amellar is scheduled to present its Final Report with recommendations to help ensure the sustainability of the RPTA system in September 2009.