After the online implementation of the Business Permits and Licensing System in August 2008, Malolos City looks forward to the online implementation of the FMPM Real Property Tax Administration and GIS for Tax  Mapping systems this December 2008.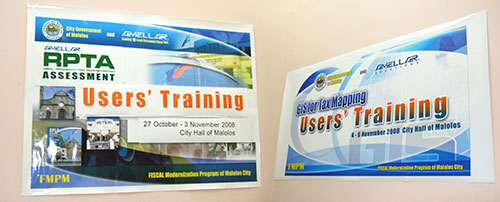 To ensure smooth launching of the RPTA and GIS systems, Amellar conducted a series of training geared towards developing the frontline users' competence and confidence in using the systems.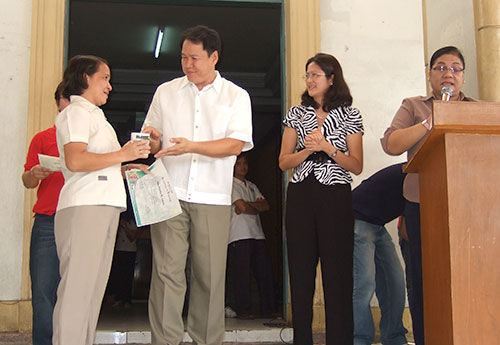 Amellar EVP and Partner Support Manager Arlene Q. Gella formally opened the two-week users' training, which commenced on October 27 and concluded on November 7, 2008 for three separate groups of trainees:
RPTA Assessment Users    -    Oct 27 – 31, 2008
RPTA Collect Users         -    Nov 3 – 7, 2008
GIS for Tax mapping Users    -    Nov 3 – 7, 2008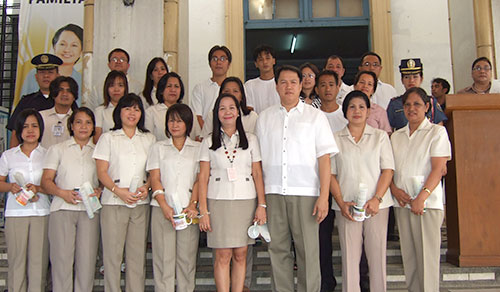 Tricia Oriel (Sr.Partner Support Analyst), Jester Erestain, Elvin Matabang and Jahmil Mabida (Partner Support Specialists) facilitated the RPTA Users' Training for the CAO staff, namely: Pamella Llanita, Heracleo Capule Jr., Noralisa Santos, Ruby Rose Torres, Dennis Dimagiba, Lourdes Almazar, Nieves Aniag, Mylene Francisco, Veronica Nicdao, Ma. Loreta Lucas, Ariel Villena, and Asst. City Assessor Dominga Ladia.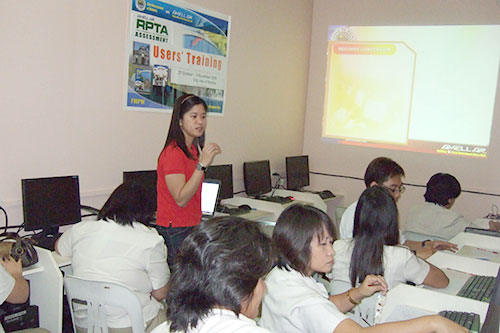 The RPTA Collection training was given to selected CTO staff, which included Asst. City Treasurer Crispina Salazar, Ledalyn Nicodemus, Felix Lagman and Anna Marie Reyes.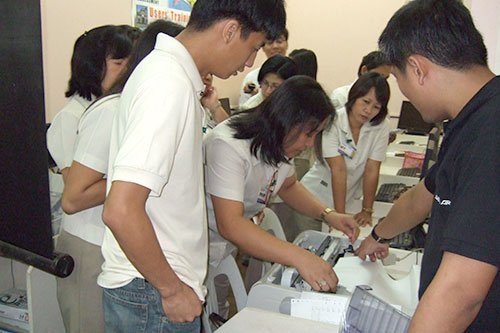 The CAO and CTO users were given detailed and comprehensive lectures regarding the Online Transaction Process (OLTP), the assessment and collection modules, reference tables, and reports.  Written and hands-on exercises were given after the lectures/discussions to help assess the effectiveness of the training and the ability of the participants to absorb the information given.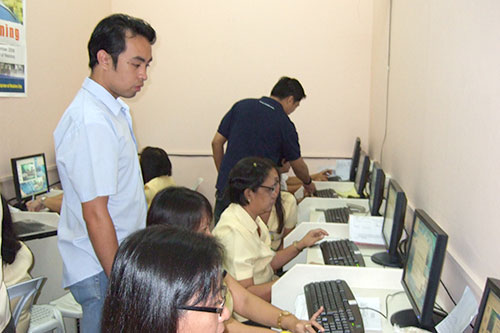 The GIS training was facilitated by Michelle Ugaban (Partner Support Specialist), Rogelio Betito and Rhed Uriarte (Software Developers) for the CAO's Taxmapping Division representatives, Lydia Marquez and Joselito Maclang.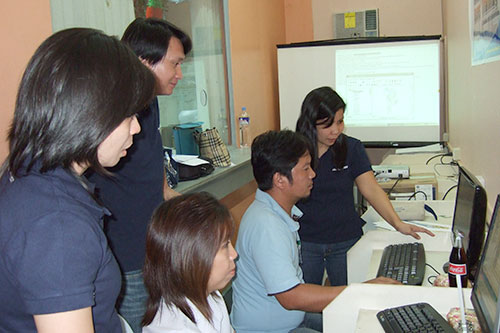 After the training, the simulated or practice sessions was conducted for one week last November 12, 2008 to further help ensure that the participants will be able to successfully retain the information, and sustain the long term implementation of the RPTA system once it goes online in December 2008.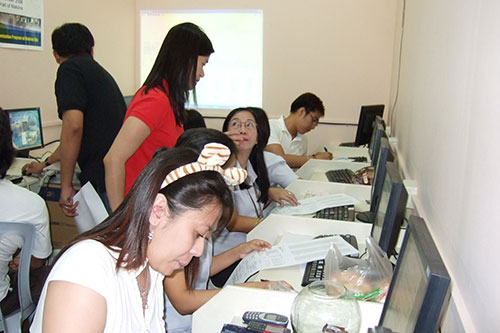 Together with Vice Mayor Noel Sacay and other officers of the City, Amellar awarded the certificates of training with tokens of appreciation, to the participants during the flag ceremony held last November 24, 2008 at the City Hall.